GIRLS SOCCER UPDATE: The HS Girls Soccer game @ Cortez has been moved to Tuesday (tomorrow) at 4pm. Bus leaves at 12:30pm from RSS. Dismissal after lunch. Game will be played at Cortez High School. 418 S. Sligo St. behind the Walmart. Thanks and good luck!

The Dolores @ Ridgway HS Basketball game has been rescheduled for Saturday, February 4 with JV Boys starting at 1pm and the rest to follow after that.

Today's HS basketball games with Dolores have been cancelled. Their transportation department didn't feel comfortable driving with the road conditions and avalanche mitigation work being done around Ophir. We are sorry for any inconvenience and will let you know when we found a suitable make up date.

Ridgway School District wishes you a bright and beautiful holiday season! The District will be closed beginning at 3pm on Friday, December 23rd, and will reopen on Tuesday, January 10th at 8am.

Ridgway Secondary School has recently re-finished our gym floor and is in the process of decorating with new sports banners for our walls as we had to part ways with "Sparky the Demon". This means we had to take down our business banners that hung in the gym too. Business banners have always been a great way to advertise to your local community members and surrounding schools that visit. It is also a great way to support our athletics programs to help provide new jerseys, team gear, supplies, and to provide a memorable experience for our student-athletes. In the past, we even had families who wanted to donate money and support our programs. So, you don't need to be associated with any particular business to have a banner made. First-time banner fees are $250 to cover the cost of making the banner. Each year after that we will ask for a $125 fee to continue hanging your banner in the gym for that calendar year. So, if your business or family would like to have a banner hung up in our gym, please email Athletic Director, Shawnn Row at
srow@ridgway.k12.co.us
with the following information: Name/Title of Business Subtext and/or message JPEG of the business logo (optional) Banners will not be made until they are paid for, so please drop off a check at the front office at RSS or mail it to 1200 Green St., Ridgway, CO. Deadline for payments for banner production for the 2023 year will be Tuesday, December 12.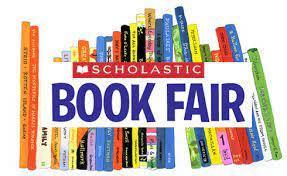 Magnificent Cimarron sunrise from RSS!!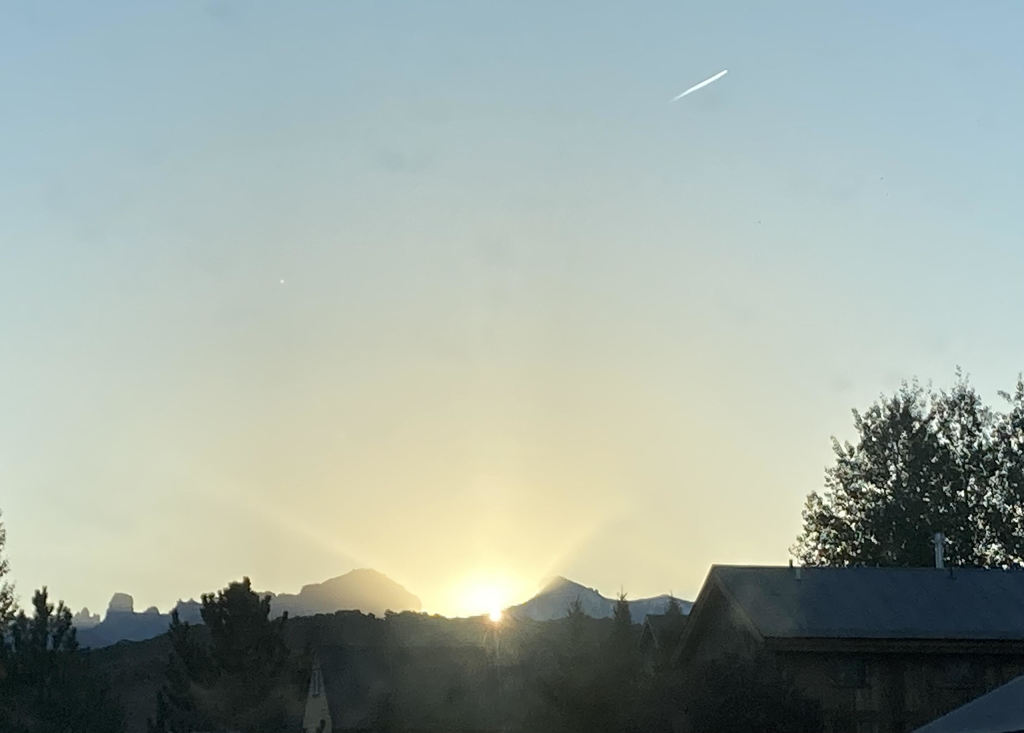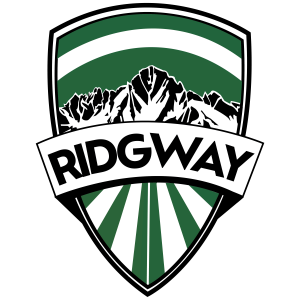 RES 5th graders work together to pack the bus as they head up to Top of the Pines for their Fall overnight trip!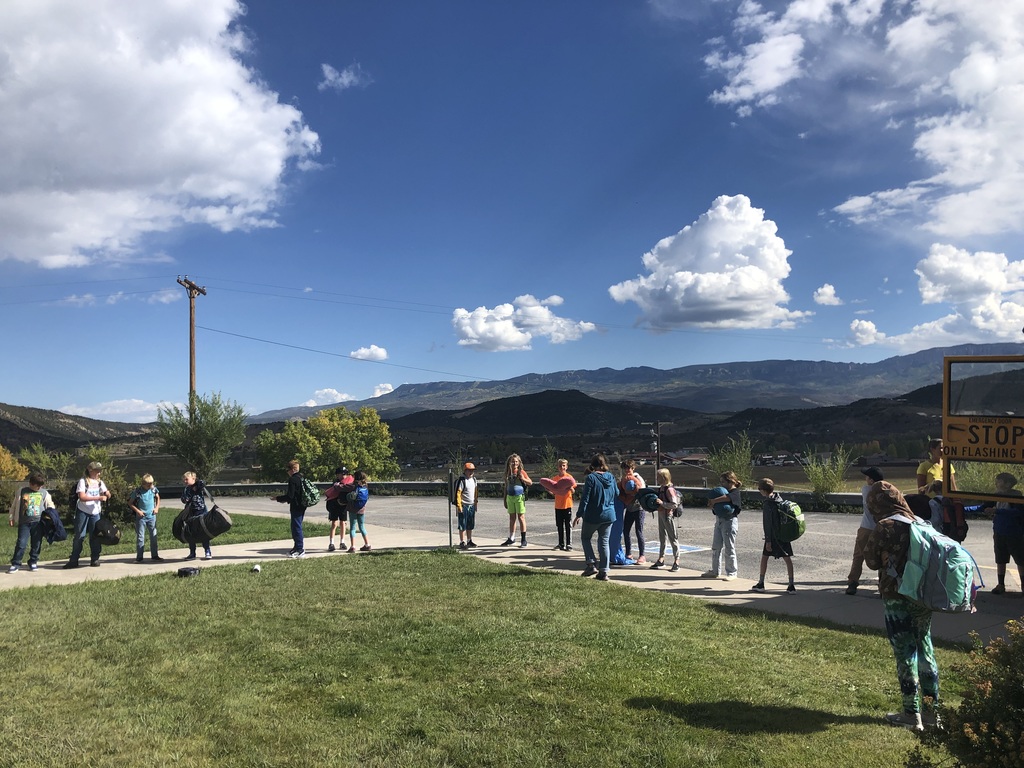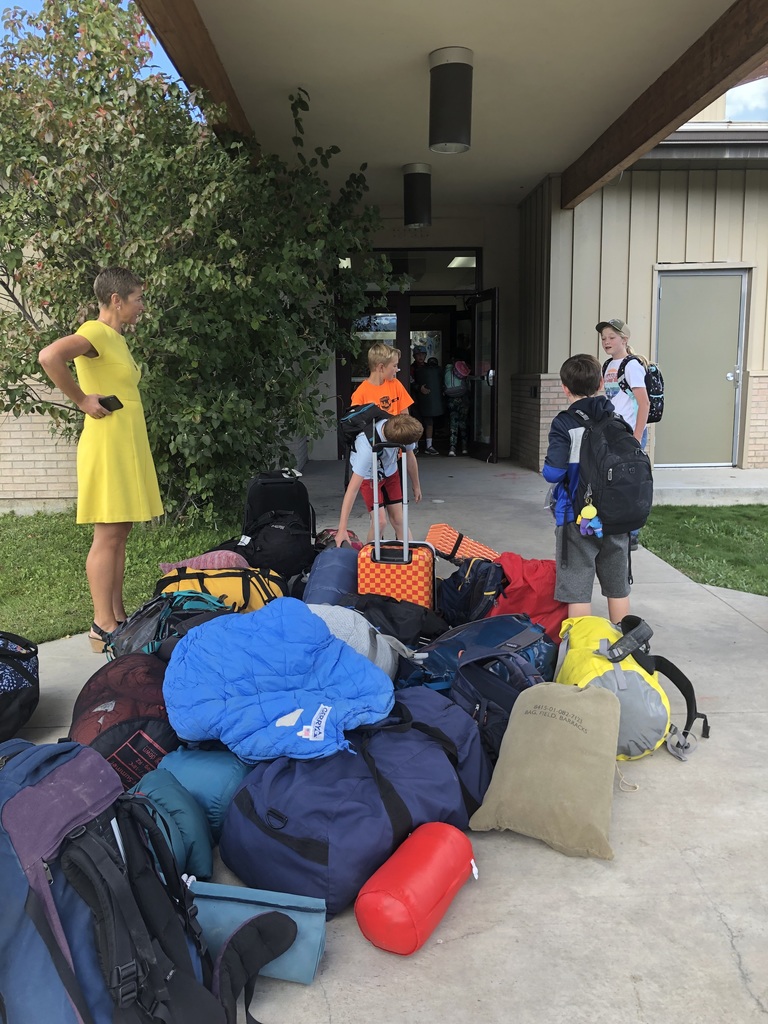 At this time the District internet and phone communications have been restored.

Due to a service outage in the area the District internet and phone communications are down we are working with our providers to restore service.

Welcome back to the first day of school! RSD Athletic Director, Shawnn Row, will be providing weekly updates for the final details of games, leave times, and updates because things change often. Please visit our new website to find information for our athletic programs this year, including ticket information (and family passes), NFHS streaming links, and concessions sign-up. Here is what we have this week: HS Boys Soccer - Saturday, 9/3 @ CRMS at 1pm. Bus leaves at 8:30am HS Volleyball - Thursday, 9/1 hosting Telluride at 4pm MS Volleyball - Friday, 9/2 hosting Mancos at 4pm Cross Country - Friday, 9/2 a combined practice in Ouray for the team. Coaches will have more detail for you in the coming days. Saturday, 9/3 @ Hotchkiss at 9am. Bus leaves the Ridgway Conoco at 5:30am Knowledge Bowl - Talk to Mr. Cassidy (MS) and Mr. Spearman (HS) this week if you're interested in Knowledge Bowl this year. Practices will be Thursdays during lunch and advisory and meets will be on Mondays! Thank you and enjoy the start of the year!

Fall athletes need to have their physicals in and completed Athletic Handbooks in by the end of the day today (Tuesday, August 18th) or they will no longer be able to participate until that is done. Please give those to your coach or the front office ASAP. Jerseys will be getting passed out this week. Please keep track of your own jerseys and turn in any lost items to your coach. Families will be charged for lost items. We want to have nice jerseys for our kids so we must take care of them. We have our first games kicking off this week. Please remember students should ride the bus with the team to each event unless you have another need it needs to get approved by myself. After games are over, students must ride home on the bus or get signed out by their parents. Coaches will have the sign-out sheet with them. Please don't leave without signing them out. Here is what we have this week: HS Boys Soccer - Friday, 8/19 @ Delta High School at 6pm. Bus leaves at 4:00pm HS Volleyball - Saturday, 8/20 @ Ouray at 12pm. JV only. Bus leaves at 10:15am MS Volleyball - Saturday, 8/20 @ Ouray at 11am. Bus leaves at 10:15am Cross Country - Saturday, 8/20 @ Dolores at 8am. Bus departs at 5am-ish. Final details will be worked out between Ouray and Ridgway for an exact leave time. Stay tuned! Please contact Shawnn Row, Athletic Director, at
srow@ridgway.k12.co.us
with questions.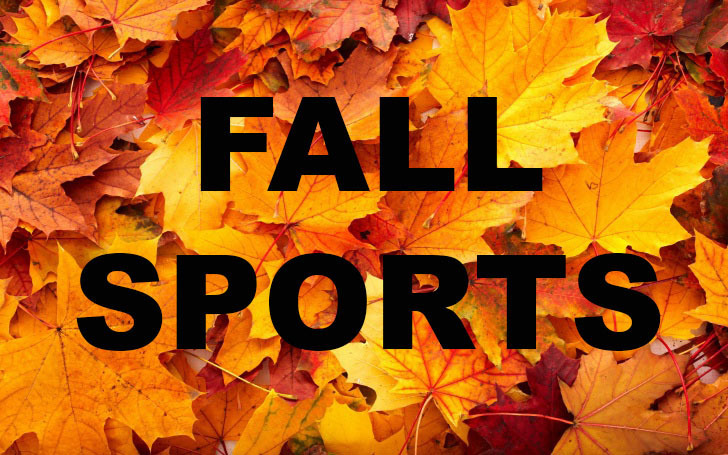 We are officially live welcome to the new website.

The Ridgway School District is excited for the launch of our new website next week!

Ridgway Elementary School is holding a yard sale Saturday, May 21st, 8am-????. We have desks, tables, chairs, lockers, musical instruments, and much, much more! Sale will be held in the RES gym - 1115 West Clinton Street, Ridgway.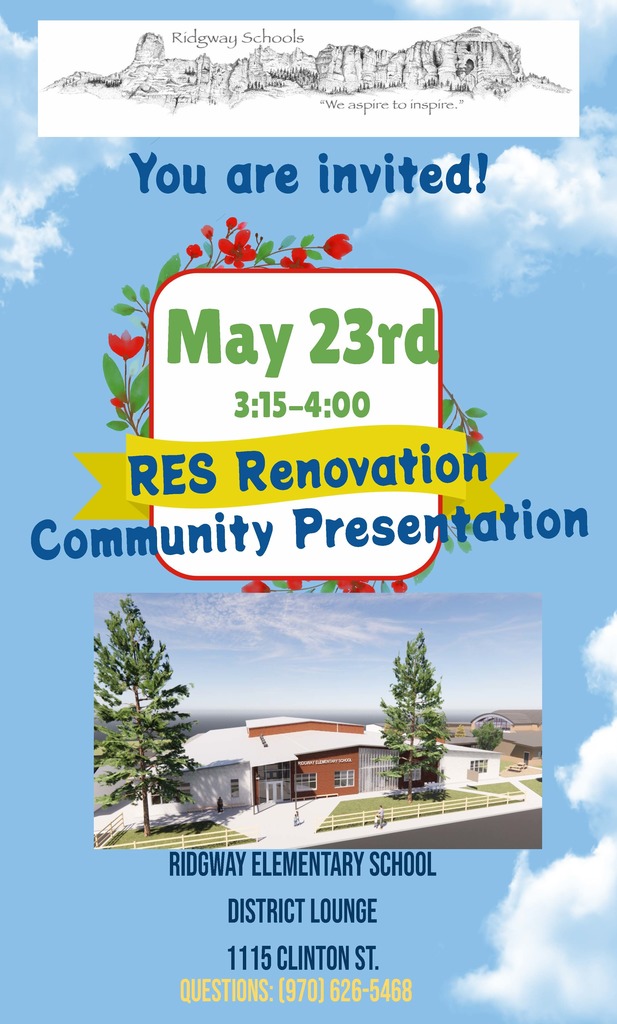 Seniors were honored at RSS Scholarship Assembly this morning. A special thank you to Fortuna Tierra, Town of Ridgway, San Miguel Power Association, Dave & Mary Wood, Alpine Bank, and the Telluride Foundation for supporting our student's post-secondary learning.

The chicks and baby quail have arrived in 1st grade! Happy Spring!!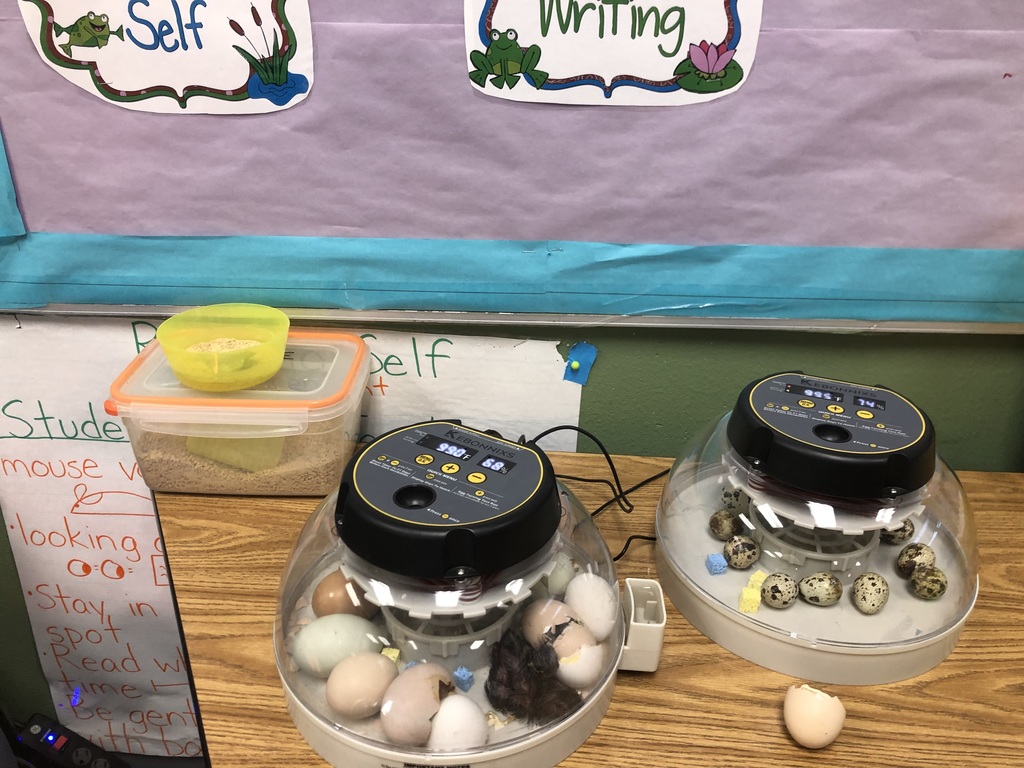 Ms. Jodi's students and colleagues celebrating her as she virtually accepted the Colorado Future Educator Honor Roll Award!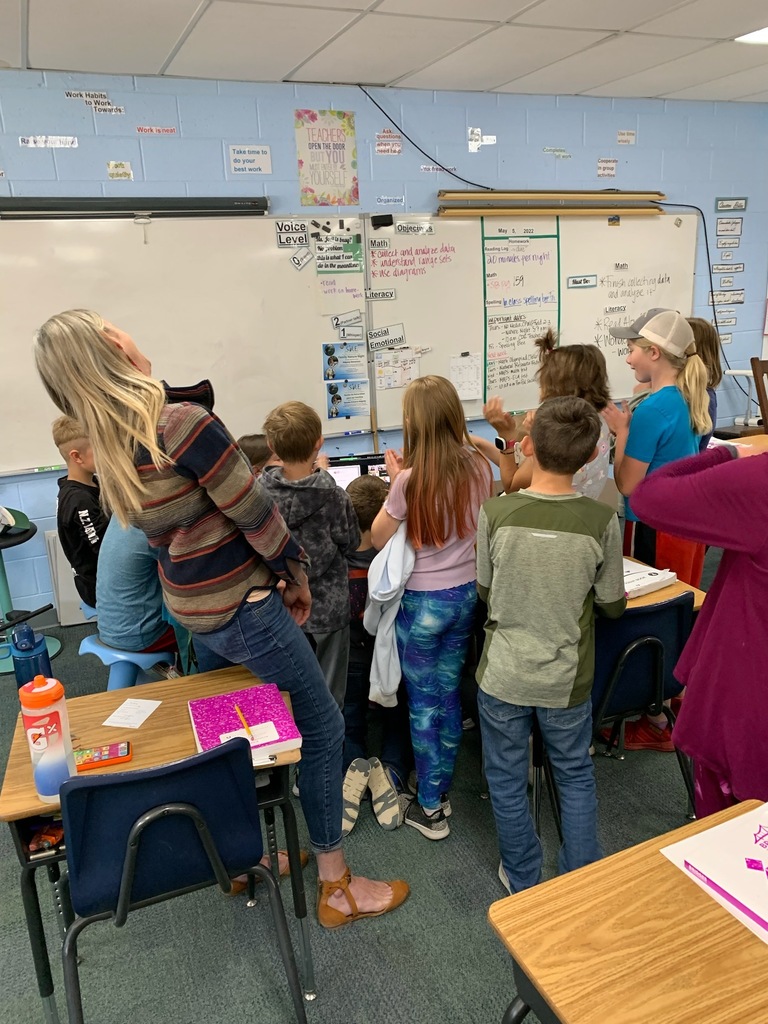 RHS Girls Soccer Team on April 9th after defeating Ignacio with a score of 5-1 - Go Demons!